Chocolate Flavours Gift Certificates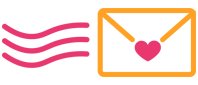 DELIVERED INSTANTLY
Or with scheduled delivery date via e-mail.

PERFECT FOR
Foodies, history buffs and Geneva lovers.

Why give a Local Flavours Gift Certificate?


Memorable, fun and delicious. This is a highlight for locals and visitors alike!

A FUN AND DELICIOUS GIFT
Discover the city's incredible chocolate, culture, and history.

MEET AMAZING LOCAL GUIDES
Collect expert recommendations and foodie tips from locals who love Geneva!

Why they'll love it:

Faq: Gift Certificate

What are the options for delivery?
Instantly via e-mail or with scheduled delivery
If you would like us to send the gift certificate directly to your special someone via email, enter their email address in the "Recipient" field. You could even schedule the delivery of your certificate on the day of your choice.
If you prefer to receive the gift certificate yourself, enter your own email address and we'll send the gift certificate to your inbox and leave it to you to pass along!
Do I have to pick a specific tour date to buy a gift certificate?
Tour date can be decided at Your leisure
You do not need to indicate a desired tour date when purchasing a gift certificate. The recipient can decide on a tour date at their leisure.
Do Local Flavours Tours certificates expire?
Gift certificates never expire
Gift certificates never expire, so your friends and family can redeem at anytime! Refunds are not available on gift certificates.
Can I use a discount or promo code?
you cannot use promo and discount codes with the Gift Certificates
Unless noted, discounts and promo codes cannot be applied to Gift Certificate purchases.