Starting Time
EN: Mo-Sat 10 am; 2:30 pm
Sun: 2:00 pm
Advanced booking is advisable due to the popularity of our tours.
FR: Private Gruppen auf Anfrage
IT: Gruppi privati su richiesta


Price
98.28 CHF adults
68.12 CHF children
Join our delicious guided chocolate tour of Geneva to experience one-of-a-kind, award-winning chocolate creations. We will show you some of the city's best artisanal chocolateries – from traditional to modern. You'll experience chocolate in all shapes and forms: from chocolate pralines, to truffles, ganaches, drinking chocolate and pastry.
During the tour you will learn the secrets of the origins and manufacturing of chocolate, as well as the history of Swiss chocolate.
We will also visit the old town, share with you anecdotes and stories about Geneva, and you will experience Geneva's most important tradition – breaking the chocolate "marmite" (cauldron).
We believe that the best way to discover a city is through its flavours, its local artisans and its stories, so let us be your guide in this exciting, sweet and exhilarating sensorial experience.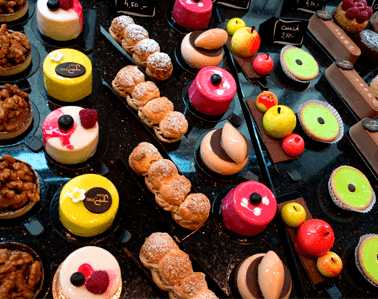 TASTING THE CHOCOLATE CAKES OF THE SWISS GOLD MEDAL WINNER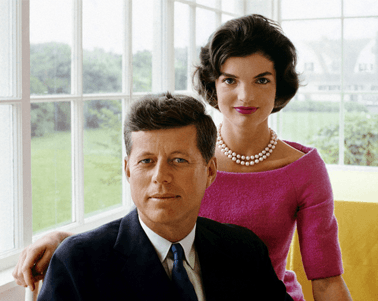 CHOCOLATERIE WHERE W CHURCHILL, GRACE KELLY AND JF KENNEDY PURCHASED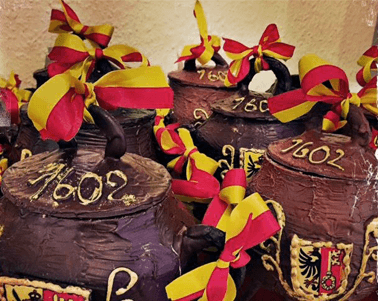 JOIN THE MOST IMPORTANT GENEVA TRADITION-BREAKING THE "MARMITTE"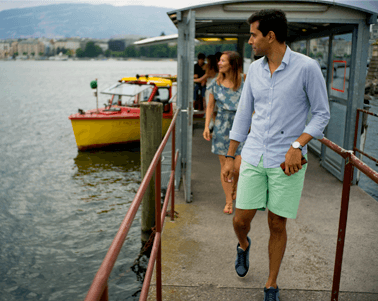 BOAT RIDE FROM LEFT BANK TO RIGHT BANK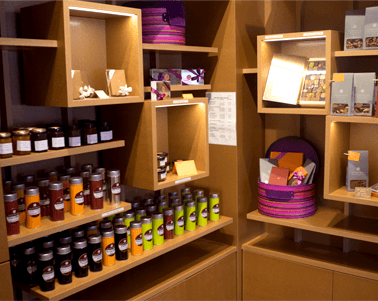 TASTE SEVERAL AWARD-WINNING CHOCOLATE CREATIONS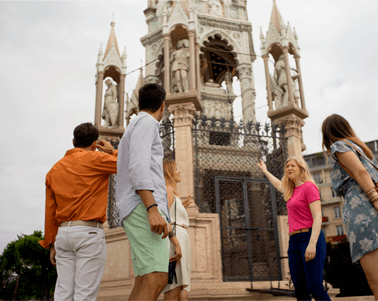 GUIDED WALK THROUGH GENEVA
Good to Know about Tour

What is included in the tours?
Chocolates in all flavours and forms: pralines, truffles, pastry, drinking chocolate, and – in between bites – visiting and learning less well known sites and facts about Geneva.
How much chocolate do we eat?
Our goal (and promise!) is that if you accept everything you're offered to taste, then you will be completely chocolate-ed out by the end of the tour!
How to book a tour with us?
All you need is internet access and your credit card. We send out all
the info about the tour and a confirmation after receiving the deposit.
Share the Love
LATEST INSTAGRAM PHOTOS #LOCALFLAVOURS