Who's better than a resident to give you authentic tips about a city and its surroundings? We think nobody.
Summer in Geneva is truly stunning and lively: open air festivals, picturesque landscapes, charming terraces and romantic cruises are just some of the things to do in the city. Let yourself be guided through unique activities and various atmospheres and spend an unforgettable weekend in Geneva feeling like a local.
1. Visit the most picturesque village on the lake
Did you know that you could get on a boat in Switzerland and get off in France? The scenic cruise from Geneva to Yvoire, a picturesque medieval village on the shore of Lake Geneva, is an amazing excursion that lasts either half day or one day. Yvoire is considered one of the Most Beautiful Village of France. In small cobbled streets, on terraces, facades or balconies, flowers are all over.
Visiting Yvoire, you will be immersed in 700 years of history thanks to its ramparts, the stunning 14th century castle and its Garden of the five senses. Our tip: Take a sensory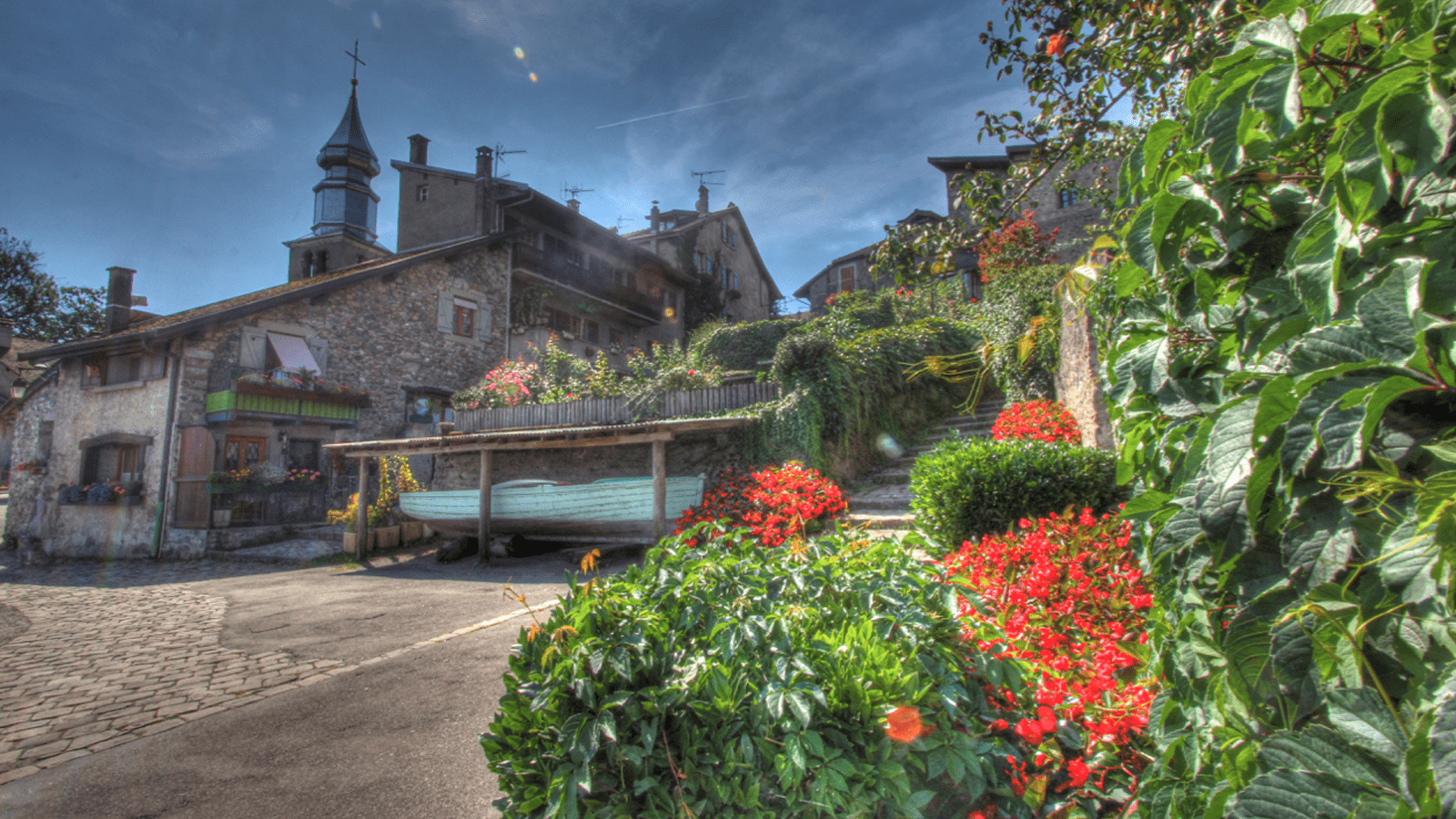 Photo credit: Schmitt Stephane
2. Wine tasting in Lavaux
The region of Lavaux, a UNESCO heritage site, is just one hour away by train from Geneva.
For gourmet and epicurean travellers, this region offers a unique opportunity to taste delicious local wines while enjoying a breathtaking view of Lake Geneva. It's a true melting pot where winemakers, residents and tourists meet.
Have you ever heard of Le Deck? Without any modesty, this intimate terrace-lounge provides you with one of the most beautiful panoramas in the world.
Photo credit: Le Deck
3. Experience the Chocolate Flavours Tour
What a pleasant manner to visit the city! By joining this delicious guided tour, you'll taste the best chocolates in town and have the pleasure to enjoy awarded creations from local chocolateries. In addition, the tour takes you through the Old Town and makes you discover fascinating stories and anecdotes about Geneva's most famous places.
Moreover, you'll have the chance to experience a popular and typical chocolate tradition of the city!
This gourmet food tour of 3 hours, led by a sweet and passionate guide, is the best way to combine the pleasure of chocolate tasting and the discovery of many secrets about Geneva and its history.
4. Enjoy a gourmet coffee in a splendid park
The restaurant located in the relaxing and charming Parc des Eaux-Vives is more than happy to welcome you for a coffee break during the afternoon. The coffees are specially created by a Nespresso Chef Barista for the pleasure of your taste buds. The Coffee Time by Nespresso is a moment of pure joy and pleasure, the only thing you have to do is to chose your favourite coffee and pastry, take a seat and savour them.
Furthermore, the restaurant overlooks the whole verdant park and offers you a unique and breathtaking view on Lake Geneva. From July 6 to August 22, you will be entertained by the many free concerts taking place in the park.
Then… What else?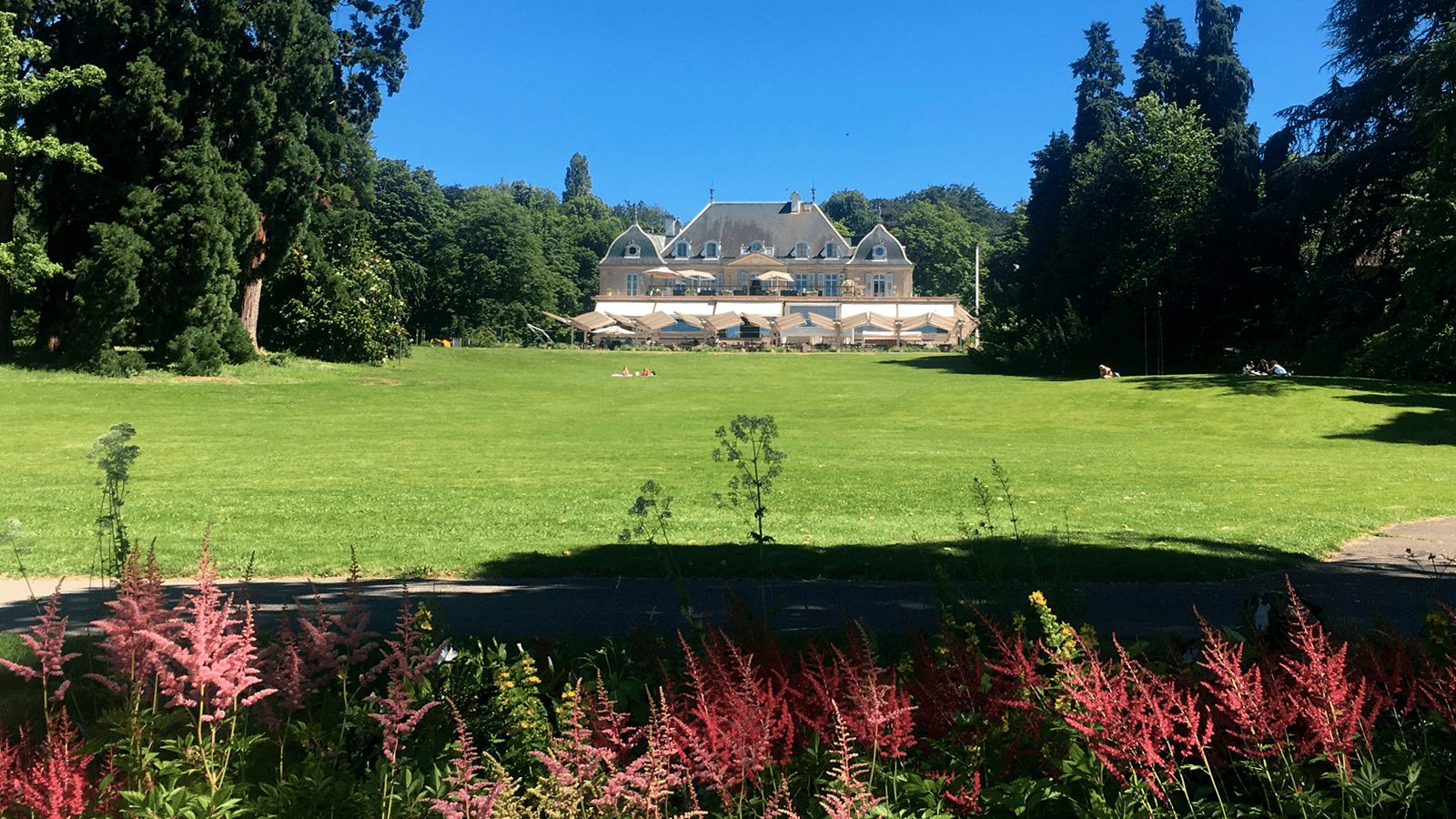 5. A hike with a panoramic view
To live the perfect and most complete trip in Switzerland, a hike is a "not to be missed" experience.
The Mont-Salève or Saleve Mountain is located in France, near the border, and the top can be reached either by hiking or by taking the cable car. During the journey you'll be immersed in the marvelous flora of the mountain, and, if you are lucky enough, you'll also have the chance to encounter wild animals populating the region.
One thing is certain: You will be enchanted by the view of Geneva, the lake and the surrounding region!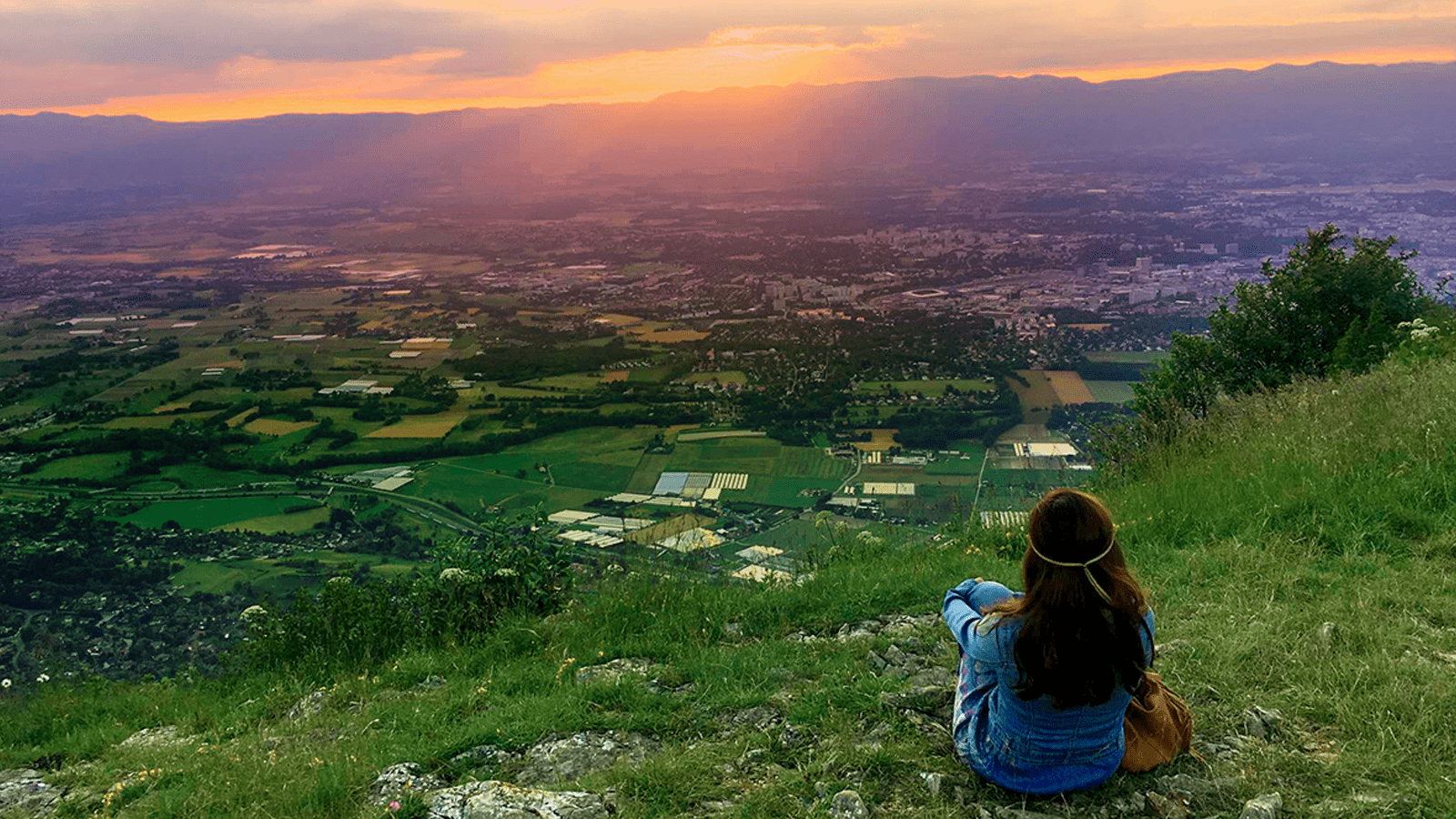 6. A hike with a panoramic view
Ice cream means summer. Wait… summer stands for ice cream! Carouge, a small city in the city, is a charming place where to taste the best ice creams in town. Gelatomania's ice creams will make your taste buds dream with its rich offer of tastes and flavors!
Carouge has its own relaxing ambience. You can still feel the italian roots of this area through the architecture and the numerous restaurants and bars with their flowery terraces.
Take a walk while savouring your gelato and profit from this peaceful environment.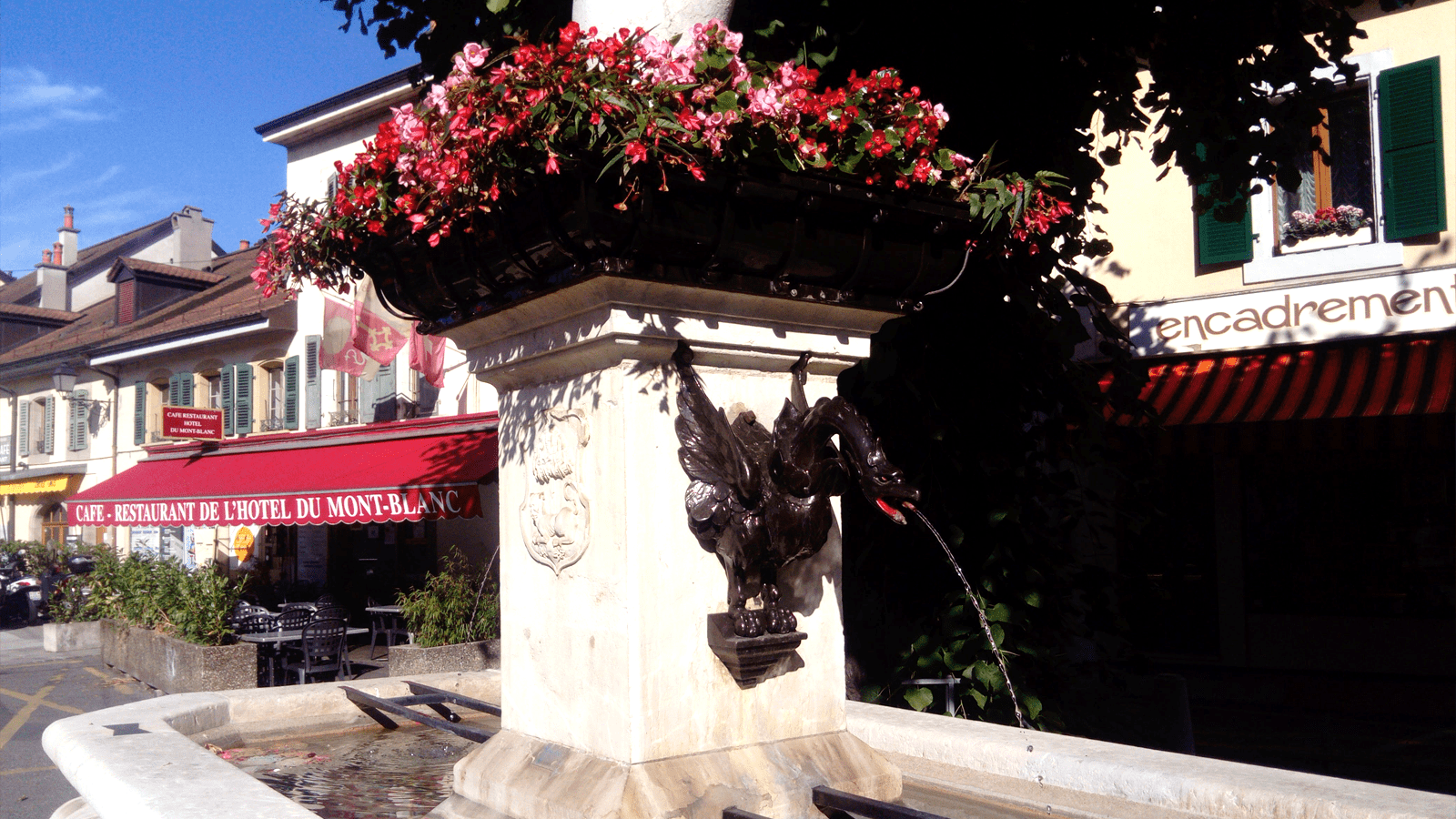 Photo credit: Maciek Sieranc
7. Eat the perfect fondue after a swim
Who says that cheese fondue is a winter dish? In Geneva, we love to eat this famous meal also during Summer, after a sunbath or a swim in Lake Geneva.
The Bains des Pâquisis the best place to spend a day: During daytime, you can chill nearby the lake, go for a swim in its refreshing water and enjoy a reasonably priced dish for lunch. In the evening, you can try the exquisite fondue in the restaurant of the establishement, the perfect meal to share moments with your loved ones.
The little bonus: In August, between 6 and 7 am, admire the sunrise over the harbour in music thanks to the concerts of the Aubes Musicales.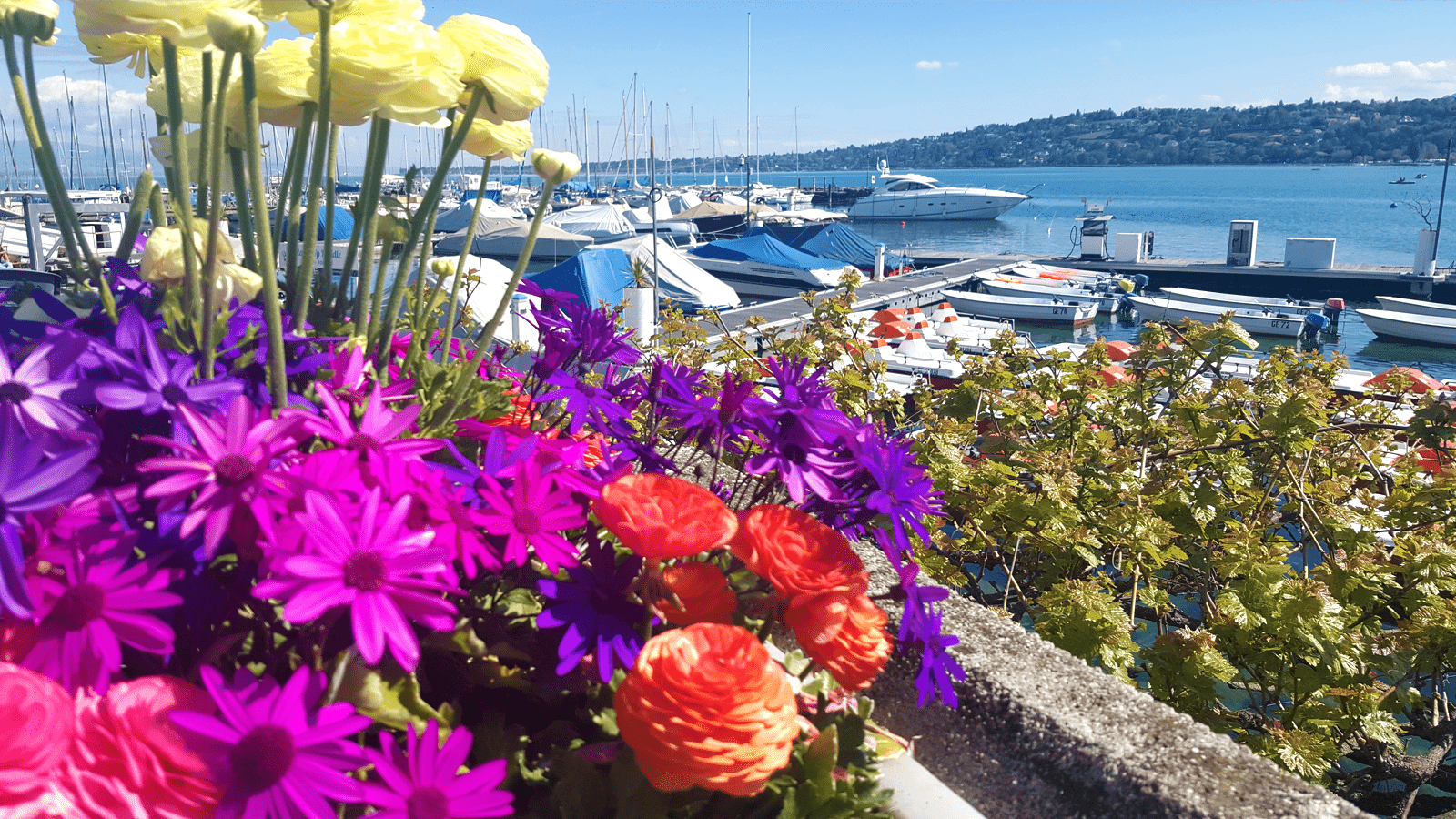 Photo credit: Marlène Muka
8. A chic evening by the river
During summer, locals love to meet by the river to cool off and have a good time.
A trendy place called Mango Lounge, a stone's throw from the Arve, opened its doors in May. After a day of visits and walking, why not stop and take some fresh air while chilling out in a warm atmosphere?
Music, tasty food and a lovely terrace with view on the river are the cherry on top!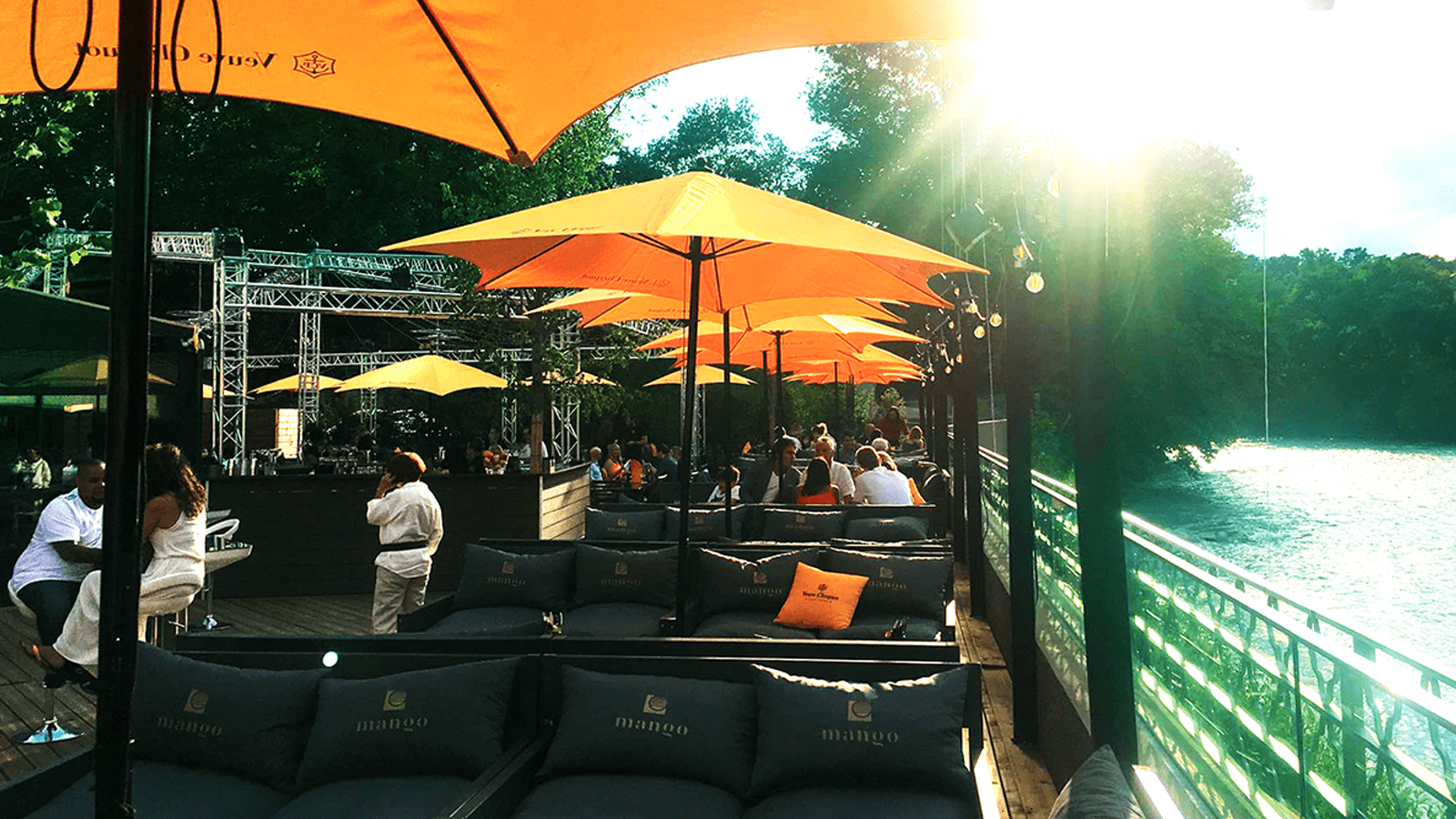 9. Geneva entertains you: top events
All year round, Geneva entertains locals and visitors, but summer is the high season for festivals and events. For foodies, the Street Food Festival takes place in the picturesque Old Town in June and in August. If you're a melody lover, the Music Festival and Music in Summer will delight your ears with jazz, opera, folk, rock'n'roll or soul music.
Did you know that an open air movie festival is taking place every summer in the Perle du Lac park ? Ciné transat is a wonderful way to spend a fabulous evening in Geneva.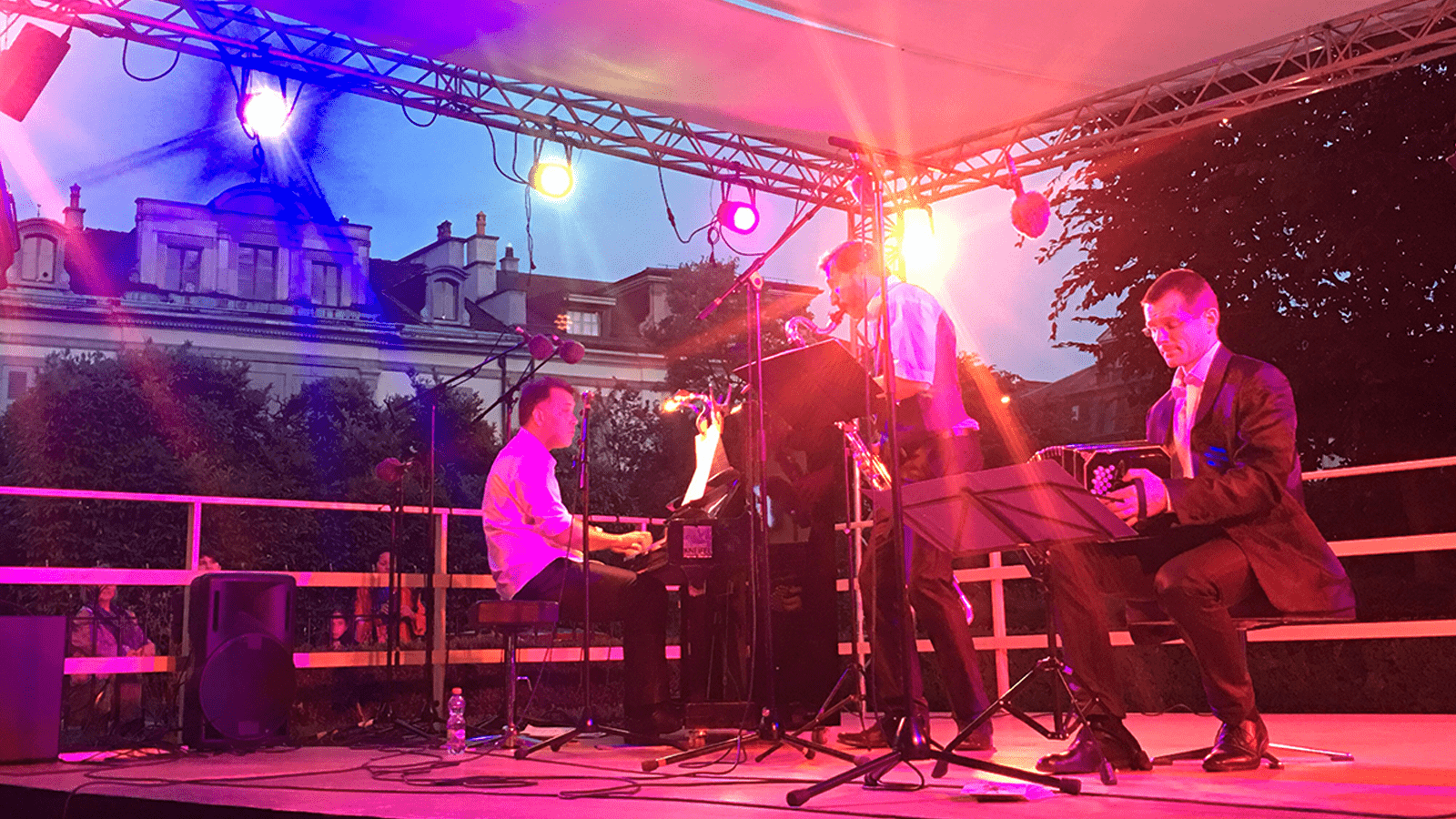 10. The best spots to sunbathe
Geneva hosts many beaches and spots to make the most of the summer season and a lot of them are free! If you move away a bit from the centre, you'll find hidden places to enjoy a perfect sunny day and take a bath in the lake.
Hermance beach is a lovely place to discover and the homonymous village is worth a visit for a romantic walk. The village's typical flowered houses and its scenic paths will seduce you. Hermance is the perfect place for strolls and farniente. If you are a nature lover, then the beach of Pointe à la bise and its natural reserve is definitely the place for you.